- Display:
5.8-inch Oled - Memory: 64/256/512G
-
CPU: A12
Bionic - Ram: 4GB -
Battery: Li-Ion 2658 mAh - Rear camera: Dual 12 MPX
- Front camera: 7 MPX
General information

University system:

IOS 12

Language:

Vietnamese

Screen

Screen:

Oled 5.8 inches
Super Rentina

125 x 2436 Pixels

Shooting & Filming

Rear camera:

Dual 12 Mpx

Front camera:

7 Mpx

CPU & RAM

Chipset (CPU):

Pionic A12 6 nhâm

Ram:

4G

Memory & Storage

Memory:

64G/256/512G

External card:

Design & Weight

Size:

Length 143.6 mm - Horizontal 70.9 mm - Thickness 7.7 mm

Weight (g):

177 g

Battery information

D.Battery Capacity:

Li-Ion 2658 mAh

Network:

2G/ 3G/ 4G

Sim:

1 sim

Wifi:

Wi-Fi 802.11 a/b/g/n/ac, dual-band
Iphone Xs Review
Unchanged design
The iPhone XS retains its design philosophy from the iPhone X men with a borderless screen, bunny ears, vertical dual cameras and a sleek glass back. However, when holding back, it feels not as slippery as the previous generation. Perhaps this small difference comes from the new tempered glass, which is rated as more durable than the iPhone X.
Apple retains the same speaker cluster design on the iPhone XS as its earlier versions, but the markedly upgraded sound quality makes the volume larger than seen and transmitted in larger spaces.

With this new technology, the image quality on the iPhone XS ensures a perfect level with the ability to self-adjust and manage bright, dark points when displayed. In addition, the feeling of watching HDR videos on the iPhone XS screen is also quite good, the image is clearly shown with attractive depth and color.

According to Apple, the quality of photos taken on the iPhone XS is also interfered with by the A12 Bionic processor from color to light adjustment. This will create "unbelievable" artworks.
Performance is still too great
Apple has always been at the foreest in performance compared to the rest of the world, and the iPhone XS is no exception. The machine is equipped with the latest generation A12 processor produced on a 7nm process.
The actual experience shows that, every task is quickly responded to, the camera is started immediately. Everything will really exceed expectations from users.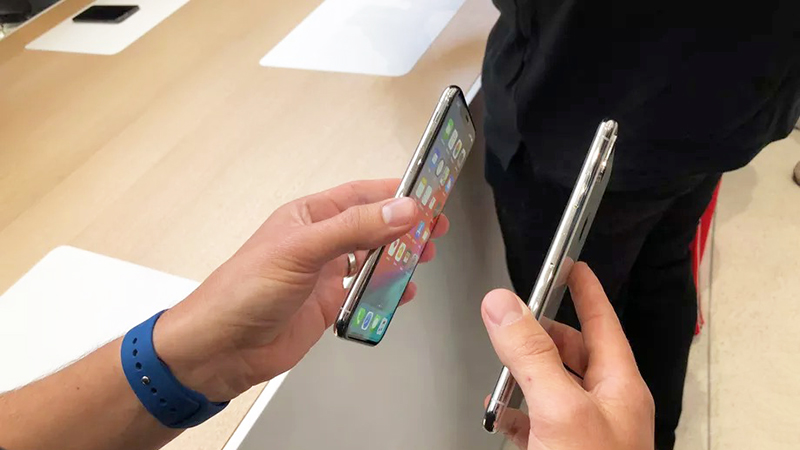 Cụ thể nhờ vào vi xử lý A12 Bionic được xây dựng trên tiến trình mới đã giúp iPhone XS có thời lượng dùng pin kéo dài hơn 30 phút so với người tiền nhiệm. Tuy con số này không quá lớn, nhưng đây được xem là nâng cấp đáng giá đối với nhiều người.